Description
Description:
Length: 52″
Length braced: 48″
Draw-weight range: 20-50 lbs / 26-28 inches
General:
The original handmade Toth Scythian bows are beautiful products. They all have a nice leather coverage.
The typical Scythian warrior was a horseman who used archery as his prime offensive weapon.
Please feel free to inquire about these products. There are more color options than you can see pictured.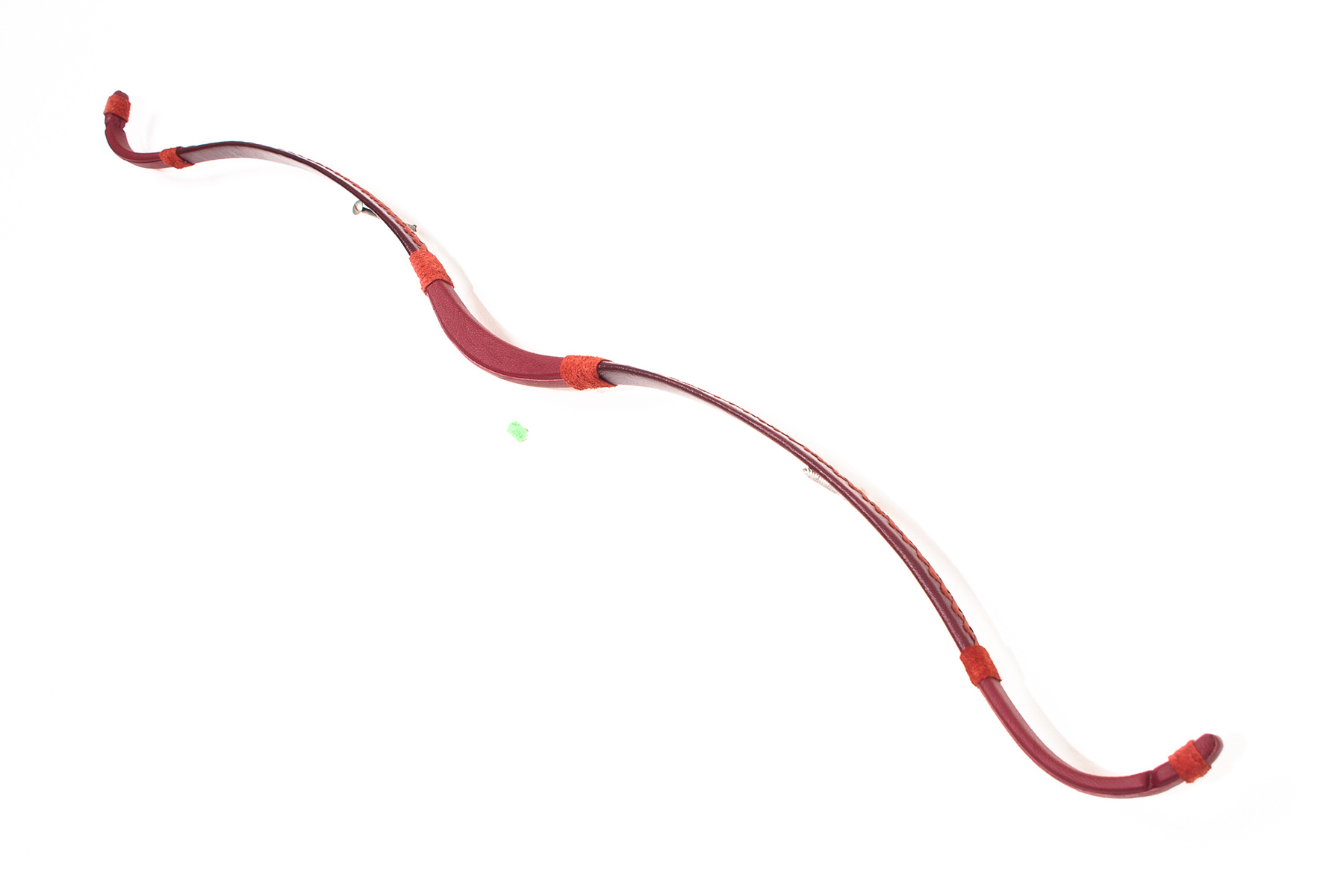 Characteristic of a Scythian bow.
– It is very short.
– It has recurved tips.
– It has a setback centre section.
– The limbs are thick in proportion to their width.
– It is primarily a cavalry weapon.
Technical facts:
The Toth Scythian bows are composite bows. The string is made out of "dacron"-which is a stretchable plastic, and we use "kevlar" for the string bandage.
* our adult bows' draw-weights are measured at the standard 28", but they have a draw-length from 26" to 32" usually.
– for target-shooting, we suggest weaker ones (up to 45 pounds / 28 inches)
– for hunting, we suggest stronger ones (from 45 pounds / 28 inches).